CEDEC WEBINAR on 5/10 (12:00-13:30) : CAN YOU DIG IT ?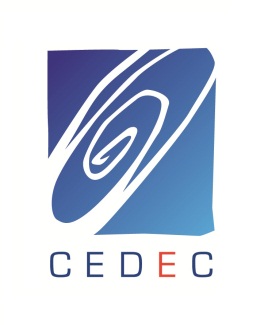 CEDEC Webinar

CAN YOU DIG IT ?
Optimize the coordination of underground infrastructure works
(energy, water, telecom)

Thursday 5 October 12.00 – 13.30

What ?
Utility companies that are building and operating underground energy grids have an interest in coordinating the planning, development and execution of different types of public and private underground infrastructure in the public domain, like for electricity, gas, district heating, water, telecom and broadband. This is valid both within the (multi-utility) company and with external partners.
It requires close cooperation with a large number of external (sub)contractors and especially with the local authorities responsible for authorisations, permitting and city planning.
To go for maximum optimization, utility companies have developed specific digital tools, coordination processes, framework agreements or even dedicated separate legal structures.
Why ?
Evident objectives are higher efficiency through lower costs, and less hindrance in the streets and on sidewalks through shorter execution times and avoided regular re-openings of the public domain.
Who ?
Three local and regional energy companies – all with their local authorities as shareholders - will share their experience on the tools, processes and strategies they have developed to optimize the coordination of the underground public infrastructure works.
Program
12.00-13.00 Presentations

* A2A in cooperation with Unareti in cooperation with MM, Milano, Italy
– Mario Turrisi, Head of Planning, Unareti
* Fluvius, Flanders Region, Belgium
– Danny Nauwelaerts, Manager Synductis
* Wiener Netze, Vienna, Austria
– Daniel Baumgarten, GIS project manager
– David Kern-Wedl, head of grid construction services

Registration is open as from 30 August via email : CEDEC-EVENT@cedec.com