CEDEC Annual Congress on 15 November 2023 - Speakers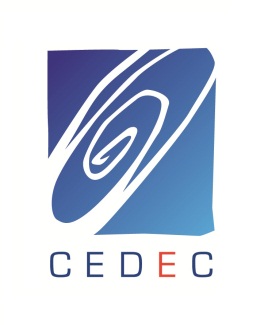 ANNUAL CONGRESS
15 NOVEMBER 2023 - 13:30 - 17:30
NEVER WASTE AN UNPRECEDENTED ENERGY CRISIS:
BOOST LOCAL ENERGY OPPORTUNITIES
13:30 Opening
Florian Bieberbach, President of CEDEC, CEO of SWM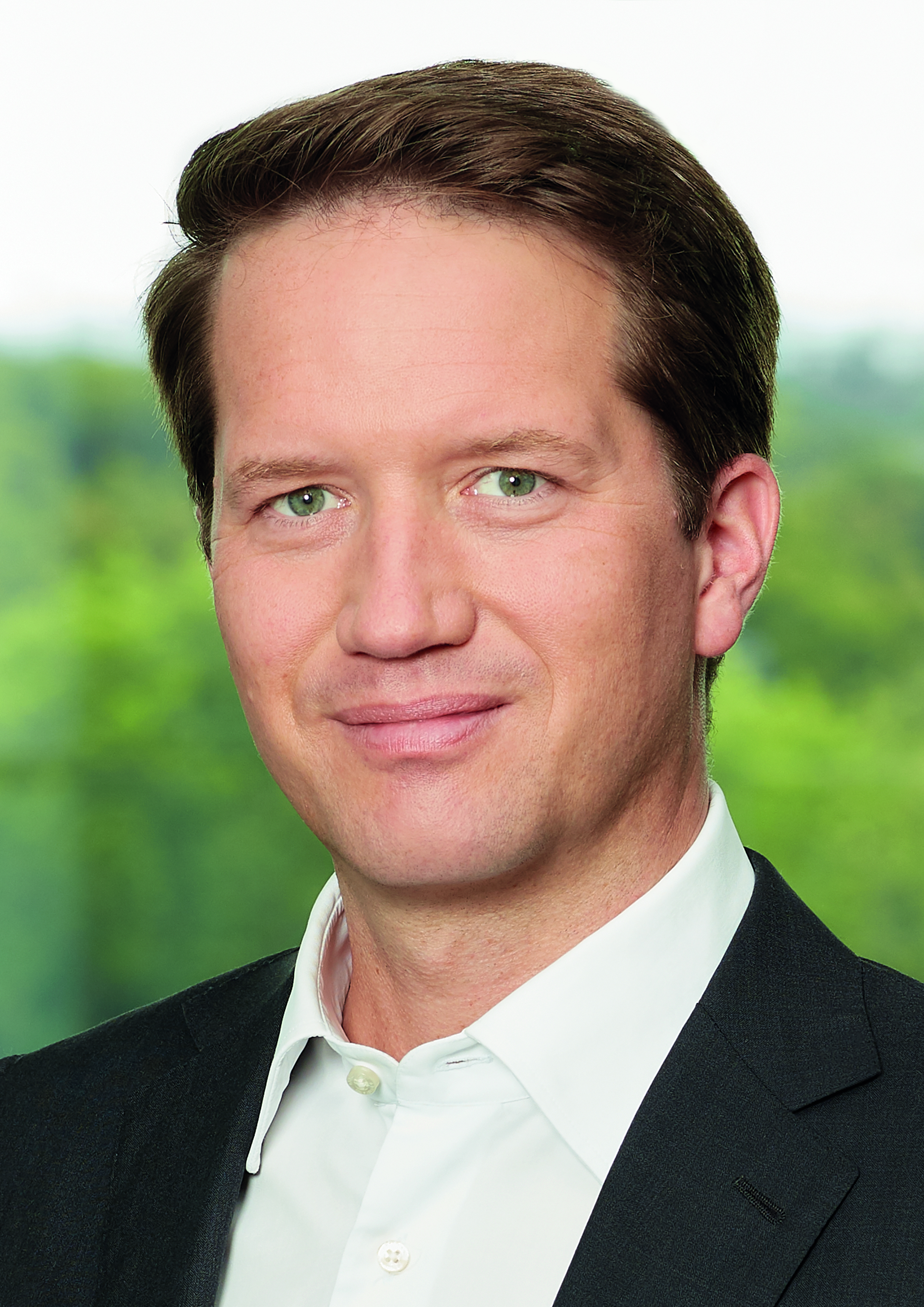 Florian Bieberbach graduated in computer science and management from Technische Universität München (TUM). He holds a doctorate degree in economic sciences from TUM and an MBA in European Utility Management from Jacobs Uni-versity Bremen.
In 2002, he joined Stadtwerke München (SWM) and in 2013 he became Chief Exec-utive Officer of SWM Group.
He is president of the European Federation of Local and Regional Energy Compa-nies and an active member in several boards and commissions in other industry as-sociations (BDEW, VKU). At the TUM School of Management, he serves as an hon-orary professor for energy markets.


13.45 – 14.45 Session 1 : EU ambitions and Member State realities : It takes two to boost the local opportunities
Adela Tesarova, Head of Unit, Consumers, Local Initiatives, Just Transition, European Commission - DG ENER

Adela Tesarova is Head of Unit for Consumers, Local Initiatives, Just Transition in DG ENER. She is an economist, with experience in the European Commission working on energy, climate and environment policies as well as EU economic governance and taxation. She also worked in PwC Prague before joining the Commission.
Andreas Feicht, CEO - Rheinenergie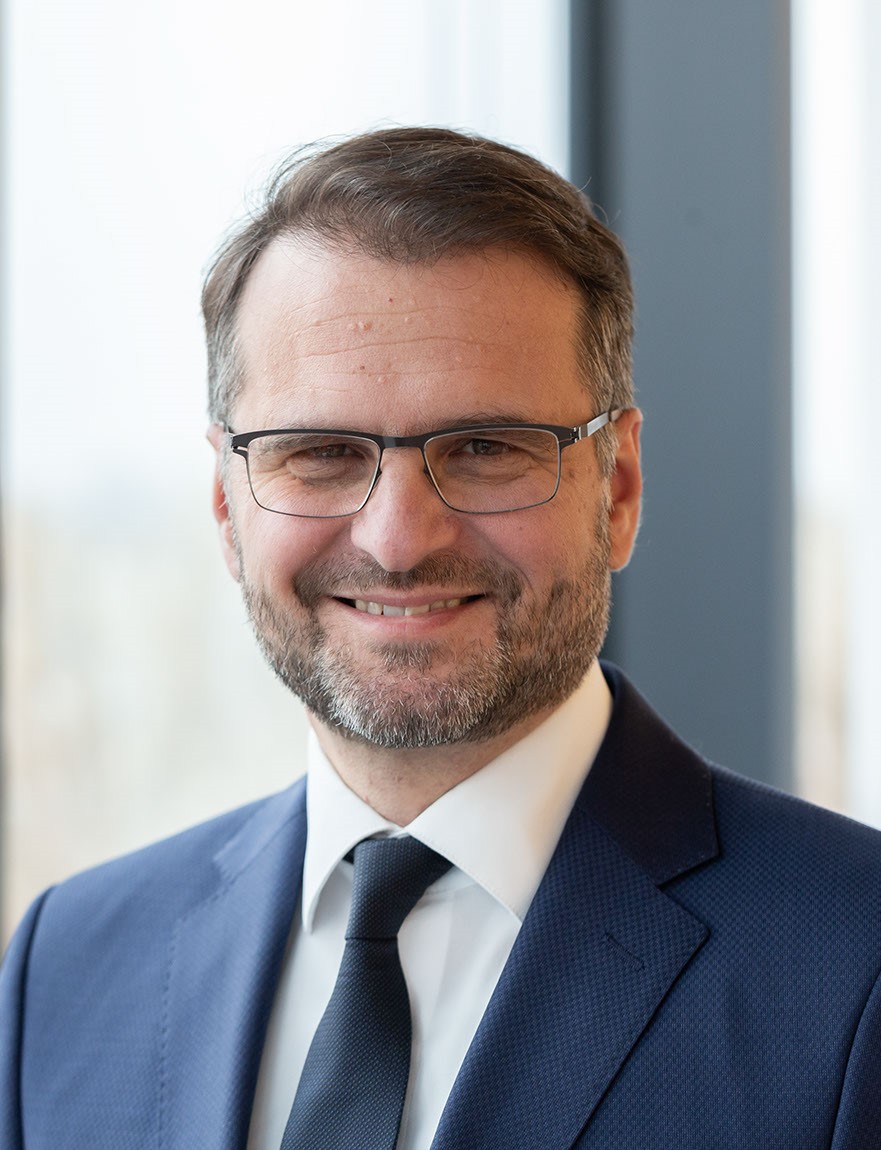 08/2022 to date: CEO at RheinEnergie AG, Managing Director at GEW Kˆln AG, 1.st chairman of the managing directors at Stadtwerke Kˆln GmbH
2019/2022: State Secretary (energy policy) at the Federal Ministry for Economic Affairs and Energy
2007/2019: CEO at WSW Energie & Wasser AG, 1.st chairman of the managing directors at WSW Wuppertaler Stadtwerke GmbH, 1.st chairman of the managing directors at WSW mobil GmbH
2005/2006: Managing Director at BSL Consulting
2000/2005: Managing Partner at BBD Verkehrsconsulting
1999/2000: Project Manager at Stobbe & Sachs
1998/1999: Technische Werke Dresden GmbH
1993/1998: Dresdener Verkehrsbetriebe AG
Jean-Michel Glachant, Professor - Florence School of Regulation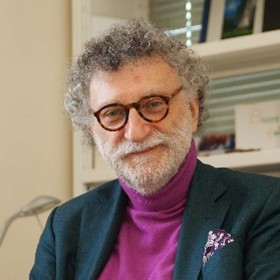 Dr. Jean-Michel Glachant is an energy economist
Professor at Florence School of Regulation [ FSR Energy & Climate | Research, training courses and policy dialogue (eui.eu) ] since 2008.
President of IAEE (International Association for Energy Economics) [The International Association for Energy Economics (iaee.org) ] in 2023.
Vice-President of FR.AEE (French Association for Energy economics) [FAEE: France - Association for Energy Economics ] since 2021.
He has been Director of the Florence School of Regulation (2008-2022), Vice-President of IAEE (2019-22); Professor at Université Paris-Sud & Head of its Economics (2000-2008); Lecturer at Université Paris La Sorbonne.
Jean-Michel has been the founding editor-in-chief of EEEP: "Economics of Energy and Environmental Policy" (from 2012 to 2016; an IAEE journal) and is member of the Board of Editors of 'Energy Journal' since 2012. In 2018 he got the IAEE Career Award for "outstanding contributions to the Profession of Energy Economics".
Glachant took his Ph.D. in Economics at La Sorbonne in France. He worked in the industry and private sector before becoming an academic at La Sorbonne. He has been advisor of DG TREN, DG COMP and DG RESEARCH at the European Commission, and of the French Energy Regulatory Commission (CRE); as well as coordinator and scientific advisor of many European research projects.
Gert De Block, Secretary General, CEDEC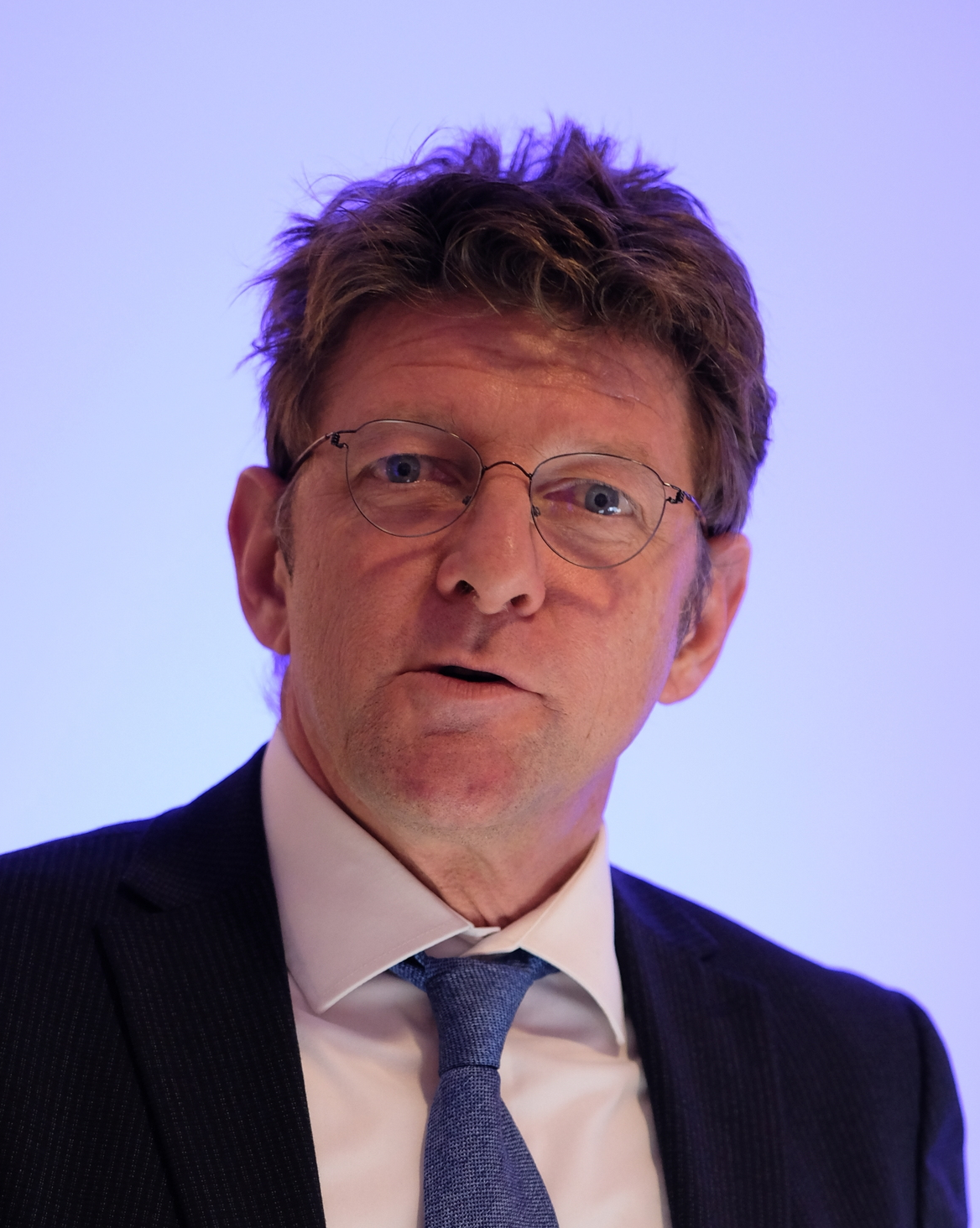 After university studies in economic and financial sciences, Gert De Block gained first working experiences as financial analyst in an industrial environment and as business consultant on management information systems. Since 1992 I am active in the energy sector, both on Belgian and European level.
Gert De Block is Secretary General of CEDEC since 1998.
CEDEC (www.cedec.com) is the European federation of the local and regional energy companies, active in every part of energy value chain (local generation, grids, metering, supply), in electricity, gas and district heating & cooling; the activity portfolio was recently extended with local broadband companies.
CEDEC represents about 2.000 companies with altogether 100 million customers & grid connections.
Gert De Block has been in the front row of the Brussels' energy scene since the start of the EU internal energy market and has actively contributed to the development of the EU framework on energy and climate policies.
He is the representative and speaker for CEDEC in its relations with the European institutions, the European energy regulators and other European associations in the field of energy and climate.
He is a regular speaker at public hearings, congresses and workshops in Brussels and in EU Member States, on a large diversity of themes related with the energy sector, energy-related climate issues, services of general interest and local energy companies.
14.45 – 15.45 Session 2 : The big electrification shift : Building a bottom-up approach
Marine Cornelis, Executive Director - Next Energy Consumer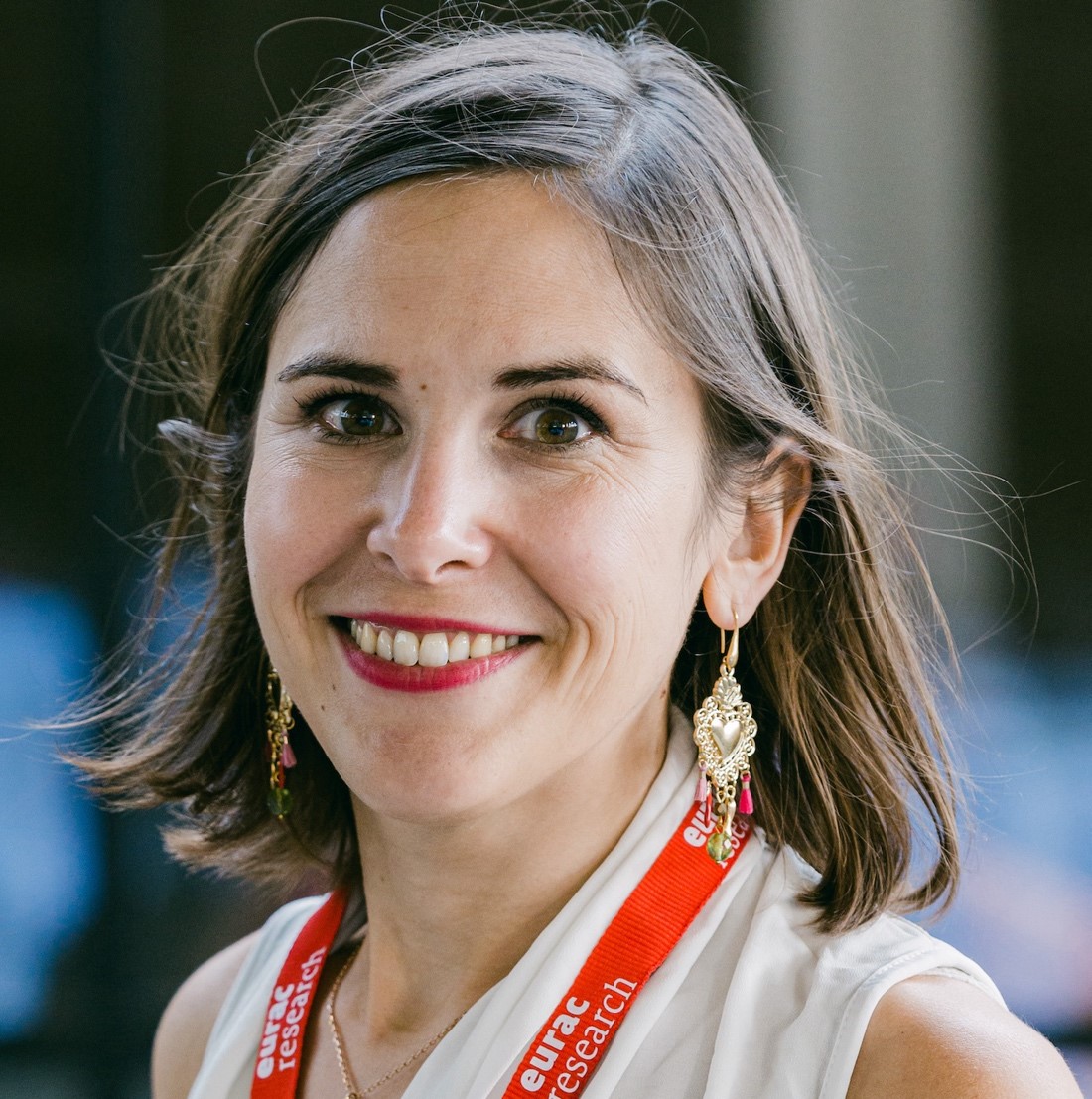 Marine Cornelis is behind Next Energy Consumer, an international policy consultancy at the forefront of the social aspects of energy and climate transitions. Marine is passionate about empowering people and communities as we move towards a greener, more sustainable future. She combines her expertise in consumer rights advocacy with a deep commitment to democratisation, decentralisation, digitalisation and decarbonisation of energy systems. Her work pays special attention to under-represented population segments, such as women and ethnic minorities. Through her work, she acts as a bridge between civil society, scientific communities, businesses and policymakers. Her Energ'Ethic podcast highlights the inspiring individuals driving worldwide improvement in energy and climate fronts. Her vision has earned her recognition as one of the first ambassadors of the European Climate Pact. She works in Europe, Africa, Latin America, and the Middle East.
Anne Delaroche
Anne Delaroche is head of public affairs and communications at Groupe Sorégies, a major local energy company based in Poitiers, France. Prior to Sorégies, she spent six years at the French Energy Regulatory Commission (Commission de régulation de l'énergie), where she held successive positions: first in the networks department where she worked on smart grids development and industrialisation in France, and then in the Office of the President with a focus on the regulator's communications and PR strategy. Her prior work experience also includes EDF and Total Energies, two major energy producers and suppliers. Since joining Sorégies in 2022, Anne uses her extensive knowledge of the energy industry and its regulatory framework to grow the company's brands and promote its local energy company model. She has a master's in management degree from EM Lyon Business School and a public law degree from Paris Panthéon Sorbonne University.
Jean-Pierre Hollevoet, Director Climate Transition – Fluvius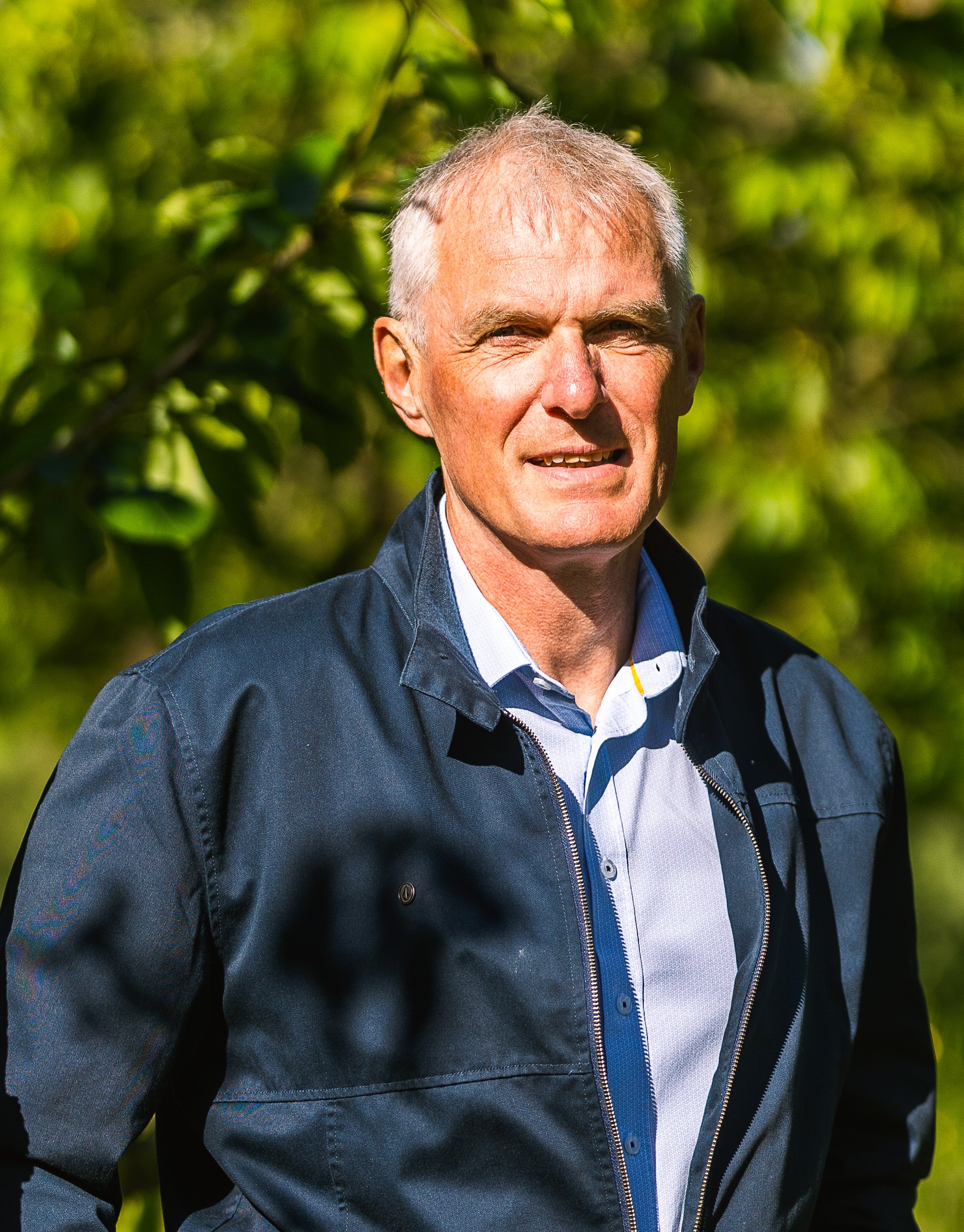 Jean Pierre Hollevoet is Director Energy & Climate Transition and a member of the management committee at Fluvius. Throughout his career, he was active in the utility sector in various management positions such as Supply Chain, Engineering and Asset Management. He is initiator of the Smartmetering project in Flanders, active in numerous organisations such as Leuven Mindgate, Leuven 2030, Green Energy Park, Living Tomorrow ... and director in Synergrid, Gas.be, International Gas Union ... Jean Pierre obtained an MBA from the EIPM institute in Geneva-Archamps. He is a strong believer in a multi-dimensional approach and in a future energy landscape based on an EN-EN-EN approach.
Michael Strebl, CEO – Wien Energie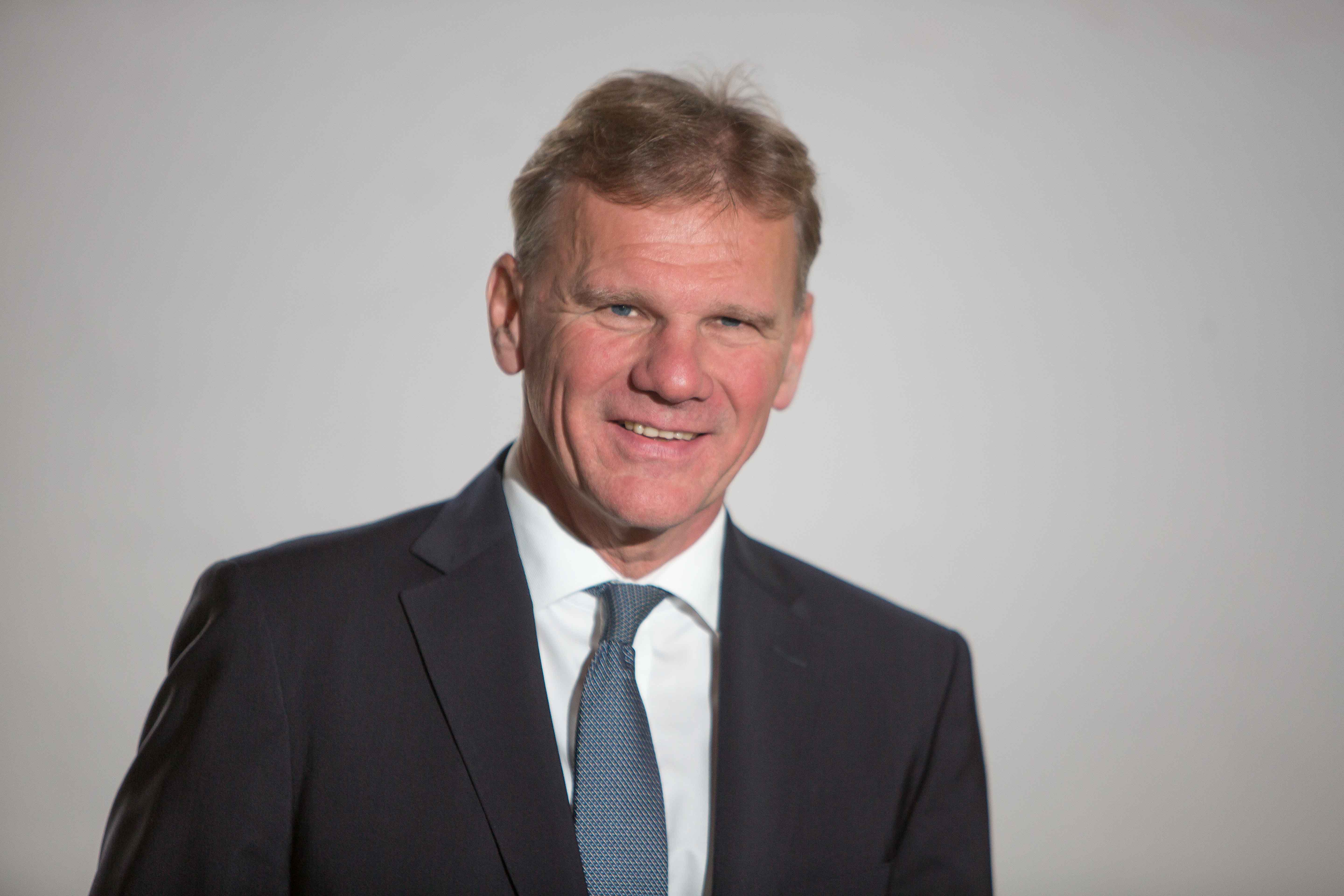 Since 2016, the former CEO of Salzburg Netz GmbH Michael Strebl (58) has been Chairman of the Wien Energie Management Board. The proven energy expert held various positions at Salzburg AG for over 20 years. He completed a technical degree and a degree in business administration. Born in Salzburg, he is married and father of two children. He has been working in the energy industry since 1994 and gained experience in Austria as well as internationally, eg. at the renowned London School of Economics (LSE) in England or at Siemens/USA in Silicon Valley.
16.30 – 17.30 Session 3 : Energy workforce transition required - Filling the skill gaps
Barbara Kauffmann, Director of DG Employment, Social Affairs and Inclusion, European Commission – The EU Pact for Skills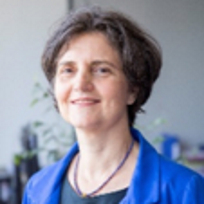 Barbara Kauffmann is Director for employment and social governance, analysis at the European Commission (DG for Employment, Social Affairs and Inclusion) since 2015.
Her current responsibilities include the European Semester coordination, EU legislative initiatives including for an EU framework on minimum wages, as well as fair green and digital transition aspects. She is also in charge of the support to Greece and Cyprus notably through the European Social Fund and was responsible for Social Dialogue for 6 years. Barbara Kauffmann studied economics at the University of Heidelberg and the University of Florida (Ph.D.).
After working at the Kiel Institute of World Economics and the German Ministry of Finance, she joined the Commission (DG for Economic and Financial Affairs) where she was notably responsible for country and fiscal surveillance until she joined DG Employment.
Ben Lennon, Advisor - European Trade Union Confederation ETUC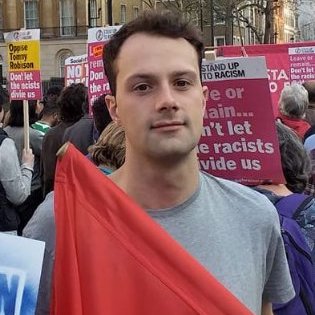 Ben Lennon is the Climate and Energy Advisor at the ETUC. Before taking up this role he worked with the UK NGO Platform on planning a just transition for oil, agriculture and construction workers in the UK.

Kai Lobo, Deputy Director General - VKU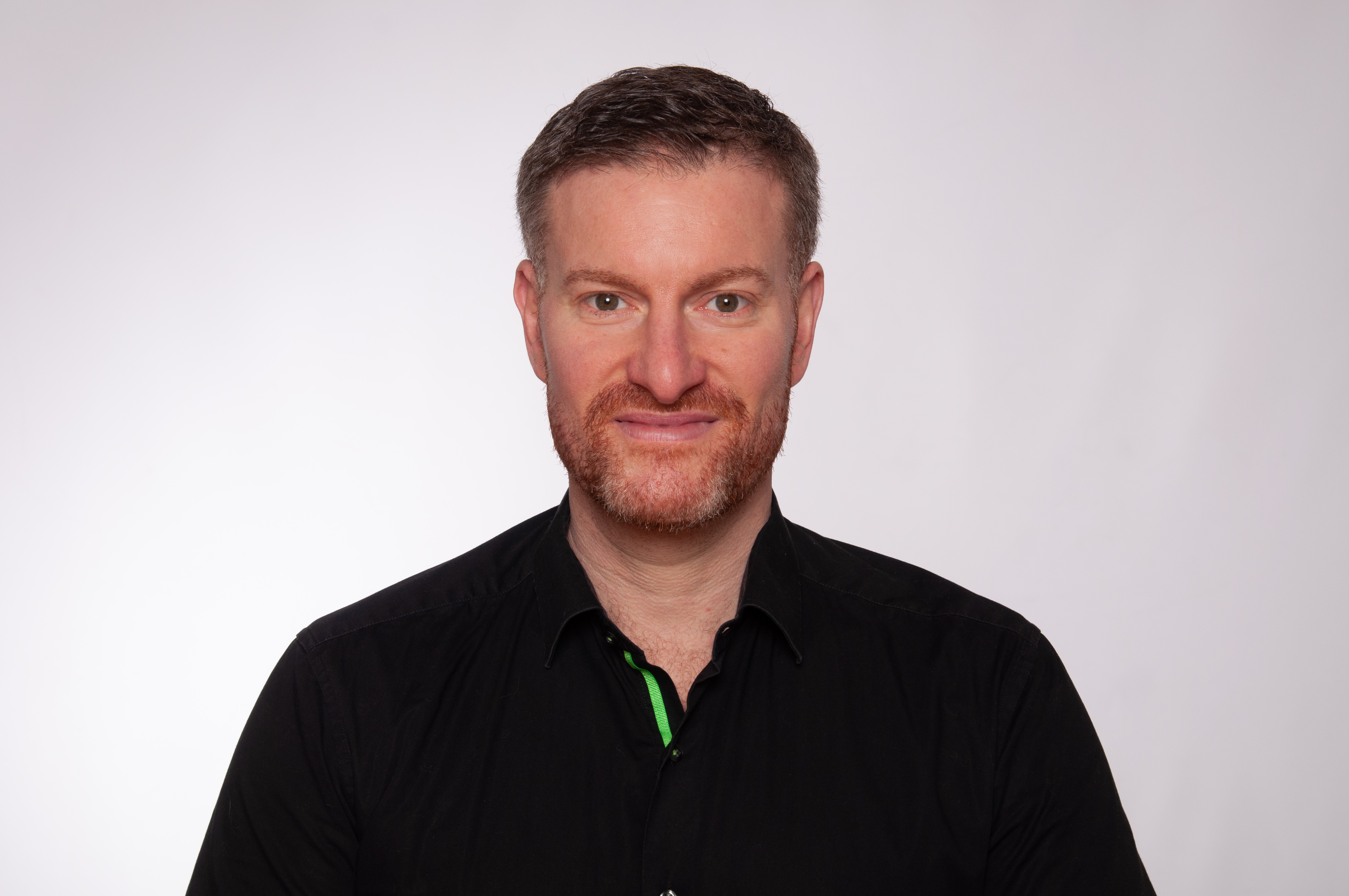 Dr. Kai Roger Lobo has been deputy managing director of the Association of Municipal Companies (VKU) in Berlin and managing director of the energy industry department since September 2023. Previously, he led the Germany policy team at the family business Viessmann and helped set up the Berlin office for the energy company STEAG. After studying political science and completing a doctorate in energy policy, further professional positions included the German Energy Agency (dena) and the Federal Ministry of Economics. He was also involved in local politics in Berlin for many years on a voluntary basis. His professional focus is on energy and climate policy in Germany and Europe, its actors and governance structures.

Paolo Reali, Head of Recruiting, People development and Inclusion - A2A Milano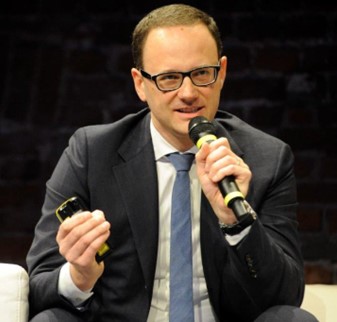 Paolo Reali has gained significant experience in company HR management since the early 90s, increasing his areas of expertise to include most of HR roles.
Since A2A was founded in 2008, he was responsible for People Development, than he's been HR Business Partner for the Environmental Services Business Unit of A2A, managing all HR processes and labour relations. He also introduced new technologies in HR as Digital HR Transformation Manager.
Since 2020 he has the responsibility of talent acquisition, learning, talent management and diversity, equity and inclusion, facing the challenges of the workforce transition with the need of new skills, new ways of working and the skills shortage on the labour market.

Martha van den Hengel, Director Realisation & Execution - Netbeheer Nederland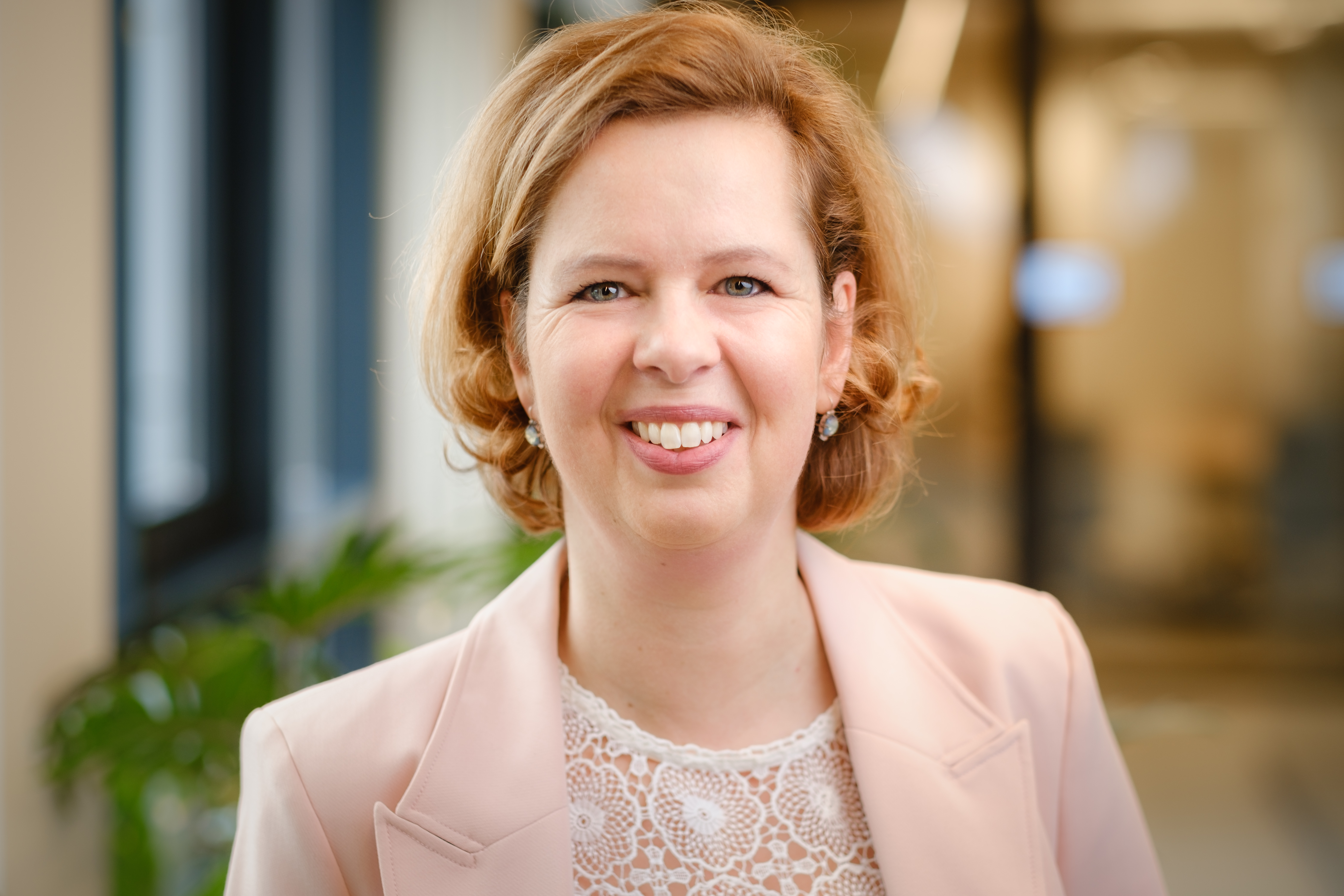 Martha van den Hengel is an experienced Operational Leader. Twenty years of experience in the energy sector, of which 15 years in grid companies. Knowledge of operational- en people and program management. In current job, responsible for Netbeheer Nederland program to increase the realization of the dutch electricity grids. More technicians, increase of productivity by cooperation of all parties and technological innovations are subjects she is working on.